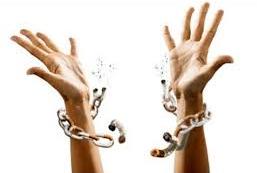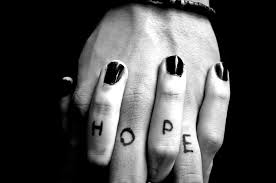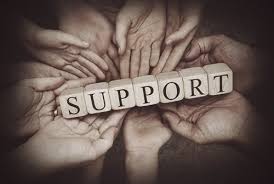 Nieuwefontein Empowerment centre (NEC) is a well established rehabilitation and recovery center situated in the beautiful Karoo, approximately halfway between Cape Town and Johannesburg.

We offer an alternative to conventional treatment an approach of Transformation

The majority of our clientele are those who have been in treatment previously and have had a protracted battle with addiction and or mood and social dysfunction. We offer an alternative to conventional treatment approaches and have enjoyed many successes as a result.

Primarily we do not treat addiction and mental health as a "death sentence" and do not foster ideas that once an addict always an addict. Moreover, once depressed or anxious that this will always be so.

The mentality around medications, psychotherapy, and a lifetime of going to meetings once a week, declaring that one has an incurable disease or has a permanent disability is self-defeating and only perpetuates the problem. Leading to an abysmal outlook on life for the individual and family.

We offer hope and transformation.

We are not in the business of being medical doctors, psychiatrists, or psychologists. But, we assist residents that require those professionals, to access them locally. We are guided by the recommendations of those professionals. We are also compassionate ,and again, use professionals to help with detox, as withdrawing is a difficult time. We wish to make the process as painless as possible. We still refer to professionals for medication reduction as well.

We begin the process by admitting the resident, thereby removing them from their immediate environment and breaking ties with old habits, behaviours, relationships, and any of the triggers that may have lead to their inability to cope with life. Focus is then given to education. Educating a person around their affliction empowers them to come to a new understanding of their condition, thereby enabling them to use a number of life skills that were formally overlooked or were dismissed.

We are privileged to be on a working sheep farm in the middle of nowhere (Northern Cape, Karoo), thereby allowing a resident to find themselves without undue pressure from the "outside world". Getting back to nature, being in a routine, and being shown & taught social principles that enable them to "fit in" are in-expendable . Getting taught how to clean their own room, do dishes, do laundry, and even something as simple as cooking a meal has a profound positive influence on an individual's self-esteem & self-respect. Learning in a community of people how to communicate effectively and how to get along with others, again has a profound effect.

We are a Christian community and therefore engage with praise & worship and a compassionate view of the Gospel. A view of forgiveness, of self-appreciation and gratitude. However, it is not compulsory as sometimes a person needs to see the love of God before they are willing to participate.

We teach mindfulness and living in the moment. In-turn, learning how to cope with our feelings, circumstances, and thought processes in the here & now, without "acting out" or escaping from discomfort. The ability to deal with life on life's terms is priceless toward our overall physical and mental well being.

Physical exercise cannot be understated and therefore we have as a compulsory part of the program, a sports station, four times a week.This can be anything from soccer, to cricket, to going for a walk, to volleyball, and swimming in the summer months.

Eating a healthy and balanced diet regularly three times a day at the same time, nourishes our bodies and fuels our mind with the necessary chemicals in order to maintain good & healthy brain function.
Looking toward the future and preparing for employment & self-sustainability is key to the overall outcome. Residents are encouraged to study in order to complete their education, or to advance their potential employ-ability. Wi-Fi is provided in order to do correspondence courses. Simple things like getting an identity document or drivers license is also encouraged.

We are passionate about what we represent and passionate about our residents.

Please contact us.......We can HELP

We are a privately owned facility and as such Nieuwefontein Empowerment Centre can offer residents that have successfully completed their program a free-of-charge stay for a month should they relapse or require extra guidance during a trying time.